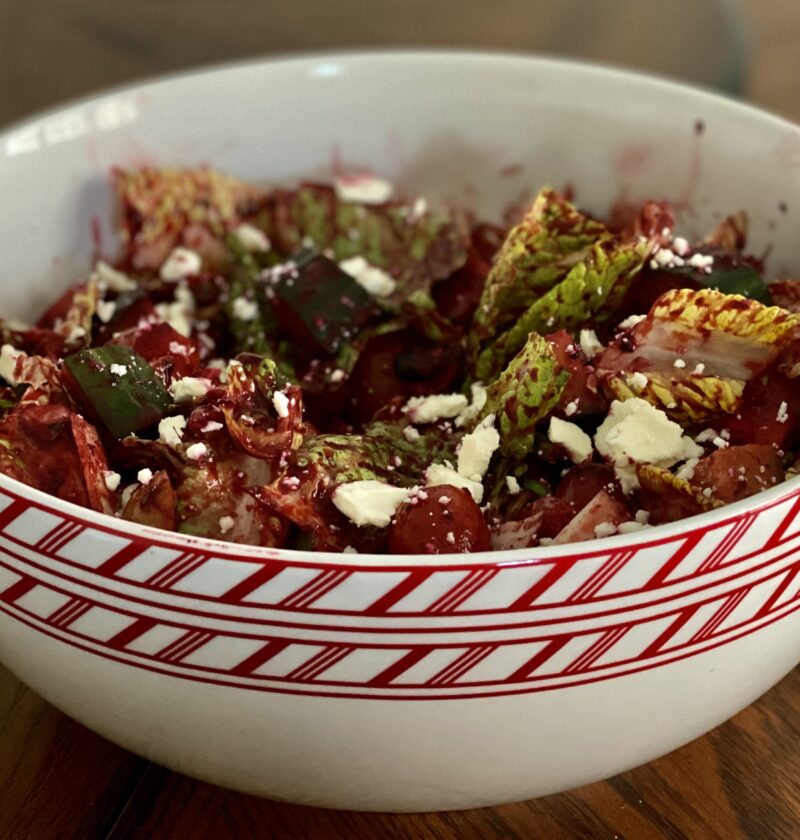 Yields:

4 Servings
Difficulty:

Easy
Prep Time:

10 Mins
Haskap berries, also known as honey berries grown on perennial bushes similar to blueberries. Here is a summertime salad recipe with haskap dressing.
For Salad Dressing:

For Salad:
For Haskap Dressing:

Add all the dressing ingredients except salt and pepper, into a blender jar. Blend and pour into a glass container, add salt and pepper as needed and keep aside.

For Salad:

In a large bowl, combine clean, chopped lettuce, halved cherry tomatoes, finely chopped cucumbers, olives, and feta.

Whisk or shake the prepared dressing and pour over the top of the salad. Toss together until all of the ingredients are evenly coated.